Workshop: Building A Quality Workforce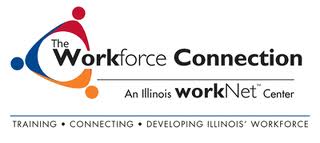 Building a Quality Workforce:
Discover the Resources Available through The Workforce Connection
The Workforce Connection provides business solutions to assist in obtaining and maintaining a quality workforce. Join us to learn how these resources can benefit your business and employees.
Qualified Candidates Just a Click Away
Presenter: John Strandin
Accessing a qualified workforce doesn't have to be expensive or difficult. Learn how to access part-time, full-time candidates for available positions or internship opportunities, is at your fingertips.
Business Incentives
Presenter: Darryl Cummings, Pamela Fettes and Ted Duckett
Hear about the numerous opportunities for training and financing including work experience, customized training, and on-the-job training as well as Tax Credits, Bonding as well as tax credits for veterans and bonding, and financing.
Making the Most of Your Investments
Presenter: Robert Jones
From screening, selection, training, development, and succession planning, employers can use ACT WorkKeys assessments at every stage of the employment cycle. ACT WorkKeys offers a complete solution for employee selection and development.
Using Labor Market Resources to Obtain Workforce and Wage Data
Presenter: Tom Austin
Using Economic Analysis tools available will allow you to make more sound decisions regarding your business needs.
Date: Thursday, April 10th Time: 11:30-1:00pm
Location: Boone County Historical Museum, 314 S. State, Belvidere
Cost: No cost and lunch will be provided
To Register: Call: 815-547-4252 or Email: info@growthdimensions.org
More Topics
Community Visioning Session Wednesday, March 13th 6:00pm – 8:00pm Belvidere Central Middle School 8787 Beloit Rd, Belvidere Boone County encouraged to attend and join the conversation! Transform Rockford is a regional long-term planning effort to dramatically improve the social and economic conditions of the Rockford region. Join the conversation and share your thoughts and ideas for improving our region. Visit www.transformrockford.org for updated information FIND TRANSFORM ROCKFORD ON FACEBOOK AND TWITTER! WWW.FACEBOOK.COM/TRANSFORM.ROCKFORD @TRANSFORMRKFRD
Poplar Grove Airport brings in millions to the area Question: Tell us about your business. Answer: The Poplar Grove Airport is a privately owned open-to-the-public airport and is home to Poplar Grove Airmotive, which operates a flight school, aircraft and engine maintenance service, hangar storage and sells aviation fuels. Question: How did you star...
Mark your calendars Thank you for your continued interest and involvement with the Illinois Tollway's Jane Addams Memorial Tollway (I-90) Rebuilding and Widening Project. We have scheduled two public open house meetings to share the latest information about 2014 construction for the western segment from Elgin to Rockford and the easter...