Workshop: Building A Quality Workforce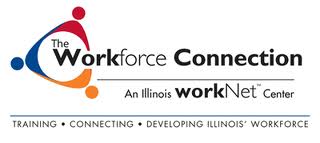 Building a Quality Workforce:
Discover the Resources Available through The Workforce Connection
The Workforce Connection provides business solutions to assist in obtaining and maintaining a quality workforce. Join us to learn how these resources can benefit your business and employees.
Qualified Candidates Just a Click Away
Presenter: John Strandin
Accessing a qualified workforce doesn't have to be expensive or difficult. Learn how to access part-time, full-time candidates for available positions or internship opportunities, is at your fingertips.
Business Incentives
Presenter: Darryl Cummings, Pamela Fettes and Ted Duckett
Hear about the numerous opportunities for training and financing including work experience, customized training, and on-the-job training as well as Tax Credits, Bonding as well as tax credits for veterans and bonding, and financing.
Making the Most of Your Investments
Presenter: Robert Jones
From screening, selection, training, development, and succession planning, employers can use ACT WorkKeys assessments at every stage of the employment cycle. ACT WorkKeys offers a complete solution for employee selection and development.
Using Labor Market Resources to Obtain Workforce and Wage Data
Presenter: Tom Austin
Using Economic Analysis tools available will allow you to make more sound decisions regarding your business needs.
Date: Thursday, April 10th Time: 11:30-1:00pm
Location: Boone County Historical Museum, 314 S. State, Belvidere
Cost: No cost and lunch will be provided
To Register: Call: 815-547-4252 or Email: info@growthdimensions.org