Boone County Illinois: A Global Business Hub
WHERE BUSINESS MAKES SENSE
In the heart of the United State midwest, you'll find Boone County, Illinois.  A business-friendly environment with global opportunities, Boone County is minutes away from four international airports, offers direct access to U.S. road systems and provides reliable rail access. Its close proximity to major metropolitan areas, such as Rockford and Chicago, connects employers and employees to an unlimited amount of resources and amenities.
Boone County attracts a workforce of more than 780,000 within a 45 minute drive. In addition, Rock Valley College is set to open an Advanced Technology Center within the county in 2021, providing much soughtafter workers for in demand jobs and careers.
The unassuming nature of local residents and workers is a welcome change from the environments experienced in most large cities. With a low crime rate, regionally low taxes and two excellent public school systems, Boone County easily coexists with industry, agriculture and small businesses. 
---
GLOBAL COMPANIES CALL BOONE COUNTY HOME
Belvidere and Boone County, Illinois have long been home to companies based within and outside of the U.S. Here are some of the global companies who decided to make Belvidere and Boone County their home.
A Leader for a New Era of Mobility
Stellantis is a leading global mobility player guided by a clear mission: to provide freedom of movement for all through distinctive, appealing, affordable and sustainable mobility solutions. Our Company's strength lies in the breadth of our iconic brand portfolio, the diversity and passion of our 300,000 people, and our deep roots in the communities in which we operate.
About Yanfeng
Yanfeng is a leading global automotive supplier, focusing on interior, exterior, seating, cockpit electronics, and passive safety, and is exploring new business actively. Yanfeng has more than 240 locations and approximately 55,000 employees worldwide. The technical team of 4,200 experts is in 8 R&D centers and other regional offices, with complete capabilities including engineering and software development, styling, and test validation. Focusing on Smart Cabin and lightweight technology, Yanfeng supports automakers to explore future mobility and provide leading cabin solutions.
Their History
Grupo Antolin started its business journey as a mechanics garage (specialized in vehicle and agriculture machinery repairs) in Burgos, Spain, and run by Avelino Antolin López and his sons Avelino and José.
Today, Grupo Antolin is a leading multinational company in the development, design and manufacture of interior components for the automobile industry (Overhead, Doors, Lighting and Cockpits & Consoles). A strong and competitive company established in 26 countries in which more than 30,000 people develop their talent. Creativity, leadership and client satisfaction continue to be our core values today and are the best recipe for success in the future.
---
CHOOSE YOUR NEXT LOCATION
Whether you're business is looking to build from the ground up or ready to occupy a pre-existing building, Growth Dimensions Economic Development has you covered. You can also view current available sites, below. 
Tell Us Your Needs
We can find locations that will meet your individual business needs and put you in contact with the right people to complete your site search. Simply send us what your needs are and we'll do the leg work. 
Contact us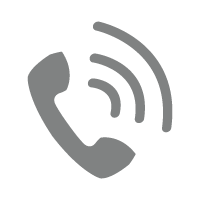 1-815-547-4252
---
INCENTIVES AND BENEFITS 
Our lower tax rates and costs of operating a business in Boone County provide a unique opportunity to current and potential businesses. Growth Dimensions Economic Development also acts as liaison between businesses and local officials to provide a seamless process when relocating, expanding or starting a business.
Additionally, Boone County operates an Enterprise Zone for qualified businesses located, or locating, in Belvidere, Poplar Grove and/or Capron, Illinois. The program incentives include 50% off building permit fees, Sales Tax Exemption on Building Materials and Property Tax Abatements on EAV increases, starting at 80% abatements in the first year. Further State of Illinois Enterprise Zone benefits may include incentives on Equipment & Utilities and EDGE Tax Credit benefits, which are non-refundable income tax credits equal to 75% (due to site status of "underserved," the benefit is 75%) of the income tax withholdings of new jobs created in the state. (FTZ #176)