Venture Program for Entrepreneurial Success

ABOUT THE VENTURE PROGRAM 
Seeing the need to support and foster entrepreneurs, Growth Dimensions focuses efforts on developing comprehensive, educational opportunities for aspiring and existing entrepreneurs. This program is designed to give entrepreneurs the tools and resources they need to build and grow their business now and keep it sustainable in the future.
---
RESOURCES
We're here to provide the resources and tools need to start, sustain and grow your business. 
FastTrac is a 10-week all encompassing entrepreneur course, facilitated by Growth Dimensions, designed to take apsiring or existing entrepreneurs from start to finish in their entrepreneur journey.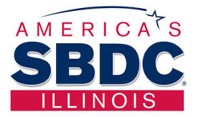 The Small Business Development Center, covering the Rockford Region and Boone County, provides a vast array of technical assistance to small businesses and aspiring entrepreneurs. Based on client needs, local business trends and individual business requirements, SBDC's customize their services to meet the evolving needs of the hundreds of small businesses in the communities in which they are located.
Rockford Local Development Corporation ("RLDC") is a small business champion and a catalyst for community and economic development.
Focused to assist start-up, early-stage growth and expanding existing businesses, NIU EIGER
lab
 serves as a one-stop resource for both new and existing entrepreneurs and innovators
Transform Rockford is a catalyst for real change and a source for our community members to share their ideas and implement them in order to improve the social and economic well-being of our region.
Tune in to the
Innov8 & Cre8 Podcast
, as local entrepreneurs give insight to business ownership.
---
MORE INFORMATION
Contact Growth Dimensions with questions at 815.547.4252 or by email at office@growthdimensions.org. 
---
ALUMNI ACCESS