New Fiat Chrysler Automobiles Logo Links The Automakers
Officials didn't want traces of Fiat SpA or Chrysler Group LLC's iconic logos in the company's new symbol, according to Sergio Marchionne, CEO of both automakers.
"It was designed effectively to provide the linkage between the two houses, as opposed to the retention of one organization over the other," he said Wednesday during a conference call to discuss Fiat and Chrysler's 2013 earnings.
The new logo is simply "FCΛ" with the new combined name for the automakers, Fiat Chrysler Automobiles, below the acronym. Previously, both the company's logos – Chrysler's Pentastar and "FIAT" — were used side-by-side for corporate communications.
Fiat fully acquired Chrysler earlier this month as part of a $4.35-billion deal with the United Auto Workers union trust fund that pays health care bills for retirees.
Marchionne said the company's leadership team, as the logo represents, is "working in unison."
The three letters in the new logo, according to officials, are grouped in a geometric configuration inspired by the essential shapes used in automobile design: the F, derived from a square, symbolizes concreteness and solidity; the C, derived from a circle, representing wheels and movement, symbolizes harmony and continuity; and finally, the A, derived from a triangle, indicates energy and a perennial state of evolution.
"FCA allows us to face the future with a renewed sense of purpose and vigor," said John Elkann, Fiat chairman.
The new logo — created by Italian brand advisory and design firm RobilantAssociati — will be adopted by Fiat and Chrysler as soon as practicable and before completion of the reorganization of the new company.
Officials announced the new name in connection to Fiat and Chrysler reporting 2013 fourth-quarter and full-year earnings.
Read Full Article: mLive
More Topics
Click here for WIFR video. The local chapter of the United Way found itself on the receiving end of a warm gift today. The Belvidere Chrysler Plant Workers' Union cut a check for more than $48,000. The money was raised through special event at the plant last year. The Rock River Valley...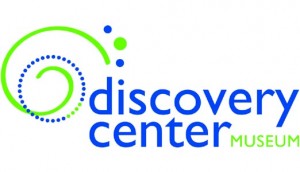 The Annual Discover Engineering event at the Discovery Center is an opportunity for elementary students to experience the many ways that engineering impacts our lives. Students will discover the products engineers create, the range of jobs relating to engineering, the many local companies that employ engineers, and they will...
Click here for WIFR video. Congressman Kinzinger was at Washington Academy yesterday witnessing STEM (science, technology, engineering, and math) in action. Washington Academy is a magnet school open to any student in the Belvidere School District 100. For information: 815-544-3124, visit the schools website: Washington Academy.