Discover Engineering At The Discovery Center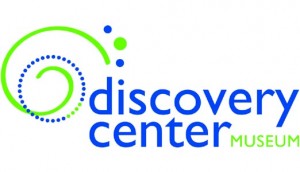 The Annual Discover Engineering event at the Discovery Center is an opportunity for elementary students to experience the many ways that engineering impacts our lives.
Students will discover the products engineers create, the range of jobs relating to engineering, the many local companies that employ engineers, and they will be able to meet and ask engineers questions.
The event will take place on February 22nd from 11:00 a.m. to 3:30 p.m.

Organizations that will be displaying exhibits include:
Stateline Robotics – Hononegah High School
Project Lead the Way – Hononegah High School
Underwriter's Laboratory (Chicago)
First Lego League – Guilford High School
UTC Aerospace Systems
SAE – May have a Wankel engine cut away
Packaging Coordinators, Inc.
Rockford Robotics
Lincoln Middle School First Lego League
IEEE
Engineering Explorers – program at UTAS; will have a 3D printer
Universal Hovercraft – will help kids make air and rubberband powered boats
Eclipse
ASQ –Rockford Section
NIU College of Engineering – Bringing a 2 x 2 x 2 ft. robot that goes in all 4 directions.
Girl Scouts of Northern Illinois
For further information see the Discover Engineering 2014 Flyer
Read more: http://blogs.e-rockford.com/bobtrojan/2014/01/23/come-and-see-what-engineers-do/#ixzz2rjRdwBC6
Under Creative Commons License: Attribution Non-Commercial
Follow us: @rrstar on Twitter | rockfordregisterstar on Facebook
More Topics
Click here for WIFR video. The local chapter of the United Way found itself on the receiving end of a warm gift today. The Belvidere Chrysler Plant Workers' Union cut a check for more than $48,000. The money was raised through special event at the plant last year. The Rock River Valley...
Click here for WIFR video. Congressman Kinzinger was at Washington Academy yesterday witnessing STEM (science, technology, engineering, and math) in action. Washington Academy is a magnet school open to any student in the Belvidere School District 100. For information: 815-544-3124, visit the schools website: Washington Academy.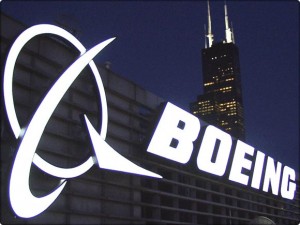 Rockford made it to the top five before Boeing reached a labor deal with its machinists in the Seattle area, halting the discussions for a new location. The attraction: the location and workforce that Rockford has to offer. A state and local partnership put Rockford, IL among the top...