Chrysler UAW 1268 Donates To Charity
Click here for WIFR video.
The local chapter of the United Way found itself on the receiving end of a warm gift today. The Belvidere Chrysler Plant Workers' Union cut a check for more than $48,000. The money was raised through special event at the plant last year. The Rock River Valley United Way says they normally don't get checks this big and the one will help every one of their more than 80 programs in our area.
"It all contributes to the welfare of the community so the check is just part of the story. The real story is the men and women at Chrysler and at the UAW are very generous people that really care about the community," United Way of Rock River Valley President Paul Logli.
The United Way says the money will be used for its early childhood program, building its new 211 Resource Hotline as well as many other programs throughout Winnebago and Ogle Counties.
For more information on United Way visit their website at unitedwayrrv.org
More Topics
The Annual Discover Engineering event at the Discovery Center is an opportunity for elementary students to experience the many ways that engineering impacts our lives. Students will discover the products engineers create, the range of jobs relating to engineering, the many local companies that employ engineers, and they will...
Click here for WIFR video. Congressman Kinzinger was at Washington Academy yesterday witnessing STEM (science, technology, engineering, and math) in action. Washington Academy is a magnet school open to any student in the Belvidere School District 100. For information: 815-544-3124, visit the schools website: Washington Academy.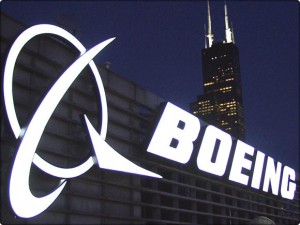 Rockford made it to the top five before Boeing reached a labor deal with its machinists in the Seattle area, halting the discussions for a new location. The attraction: the location and workforce that Rockford has to offer. A state and local partnership put Rockford, IL among the top...