OSF HealthCare Announces New Center For Health In Belvidere adminRecent News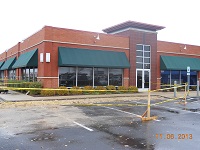 Officials at OSF HealthCare have announced plans to open a new OSF Center for Health – Belvidere in Belvidere, IL.
The Belvidere office will be located within an existing facility at 1954 Gateway Center Drive, on the corner of Route 20 and Genoa Road. Construction is expected to becomplete in late March 2014. The one-story build­ out includes almost 12,000 square feet of interior space. Services available at the new location will include primary care,OSF PromptCare and outpatient testing,including lab and digital imaging,mammography, CT, MRI,ultrasound and bone density testing. In addition, physical therapy will beoffered in a building adjacent to the main structure. The OSF Medical Group primary care space will have 15 exam rooms, which will eventually accommodate up to fiveproviders. In addition, a new service that allows patients to check-in through self-check-in kiosks will be available.
The providers, Katerina Doronila-Hughes, MD, Kashif Zaheer, MD, Carol Perenchio, CNP, and staff at the current OSF Medical Group – Belvidere office at 143 Kishwaukee St. willmove to the new location. The phone number for the primary care providers will remain the same – (815) 544-7400.
Dr. Jeffry Tillery, vice president of OSF Medical Group Northern Region, said, "We are pleased to be relocating and expanding our Belvidere office. This move will allow us tooffer more services to the community with the same commitment to service, quality and safety we have always offered. We look forward to opening this new office and theimpact it brings to improve the health of Belvidere and surrounding communities."