Boone County In Focus: October 2022
31 Oct 2022
Boone County in Focus
Welcome to Boone County in Focus, a communication keeping the community up-to-date on what's happening within Growth Dimensions Economic Development, Boone County and beyond.
---
OM GROUP BREAKS GROUND ON NEW FUEL CENTER
The OM Group, along with the City of Belvidere and local officials, commemorated the new construction of the Speed Trek fuel center, at an official groundbreaking ceremony held on October 28, 2022.
---
BOONE COUNTY IS A SOLUTION FOR INFLATION
Inflation has moved to the forefront of the economic environment across the country, impacting everything from manufacturing supply parts to groceries. Learn how Boone County, Illinois can ease the effects.
---
MEET GROWTH DIMENSIONS' SILVER INVESTORS
Growth Dimensions Investors directly impact Boone County's economic future and are critical to continuing the mission of promoting Belvidere, Boone County and our region.
More Topics
Kjellstrom Family Foundation Announces Fall 2022 Grant Cycle - Applications Due 11.15 The Kjellstrom Family Foundation announces their Fall 2022 grant cycle with an application deadline of November 15th. Detailed information is available on their website. In general, individual grants will not exceed $40,000. Grant awards which match a challenge from an out-of-communit...
The OM Group, along with the City of Belvidere and other local officials, commemorated the new construction of Speed Trek at an official groundbreaking on October 28, 2022. This new development, located at Genoa Road and Crystal Parkway in Belvidere, Illinois, will see a fuel center with a 12,000 square foo...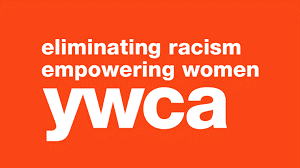 Download Document REGISTER TODAY! Costumes optional, but encouraged!!! Please email funddevelopment@ywcanwil.org if you need any accommodations ‌ ‌ ‌ Thank you for your support of YWCA Northwestern IL programs!