Kjellstrom Family Foundation
Kjellstrom Family Foundation Announces Fall 2022 Grant Cycle - Applications Due 11.15
The Kjellstrom Family Foundation announces their Fall 2022 grant cycle with an application deadline of November 15th. Detailed information is available on their website.
In general, individual grants will not exceed $40,000. Grant awards which match a challenge from an out-of-community entity or person will not exceed $25,000. The Foundation may also issue challenge grants for endowment or capital expenditures in an amount not to exceed $50,000.
The Kjellstrom Family Foundation is a private foundation established in 2004 providing grants in the areas of youth organizations and programs, performing and visual arts, museums, people with disabilities, human services, literacy, nature, education, organization development and capacity building. The Foundation will also consider grants that serve as matching funds to a challenge grant. The Foundation has three annual grant cycles with awards being made in the months of May, September, and December. Since 2017, the Foundation has provided more than $2.6 million in grants to numerous charitable organizations.
For more information, contact:
Pam Clark Reidenbach, Executive Director, NICNE
815-494-6815
Pclark1@niu.edu
More Topics
Welcome to Boone County in Focus, a communication keeping the community up-to-date on what's happening within Growth Dimensions Economic Development, Boone County and beyond. OM GROUP BREAKS GROUND ON NEW FUEL CENTER The OM Group, along with the City of Belvidere and local officials, commemorated the new construction of the Speed Tre...
The OM Group, along with the City of Belvidere and other local officials, commemorated the new construction of Speed Trek at an official groundbreaking on October 28, 2022. This new development, located at Genoa Road and Crystal Parkway in Belvidere, Illinois, will see a fuel center with a 12,000 square foo...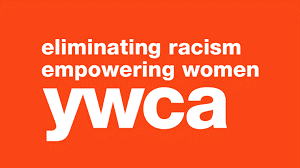 Download Document REGISTER TODAY! Costumes optional, but encouraged!!! Please email funddevelopment@ywcanwil.org if you need any accommodations ‌ ‌ ‌ Thank you for your support of YWCA Northwestern IL programs!