2021 YWCA Women of Achievement Awards
YWCA Northwestern Illinois has extended the deadline for applications for the 2021 YWCA Women of Achievement Awards to March 1, 2021.
Due to COVID-19, the Leader Luncheon event will be held virtually on May 13, 2021.

The YWCA Women of Achievement Awards recognize individuals who strive to make a positive impact in their community and whose work aligns with the YWCA mission: eliminating racism and empowering women. Nominations are solicited by the YWCA Northwestern Illinois and the Leader Luncheon event committee and are reviewed by a committee comprised of local community members.

2021 Women of Achievement Awards Categories

Business: Includes women in the business and non-profit sectors who make a significant contribution in their field.
Community Leadership: Includes women who are professionals and volunteers in government, public service, politics, and community action.
Mentorship: The purpose of the award is to honor an individual (male or female) who has taught, guided, and inspired women in ways that have changed their lives.
Professions: Includes women in the fields of medicine, law, education, science, engineering, architecture or other fields which require professional accreditation.
Promise: The nominee must be a young woman between the ages of 18 and 35. The award is given to an individual with sufficient community service and professional success to indicate her potential for extraordinary leadership and service.
Racial Justice Award: Includes women who have demonstrated outstanding commitment to promoting racial justice and have worked toward the elimination of racism.

Nomination forms, eligibility and details here 2021 Leader Luncheon XLI. Nomination Deadline: March 1, 2021. YWCA Northwestern Illinois delivers its mission, "eliminating racism, empowering women, and promoting peace, justice, freedom and dignity for all," to women and families.
More Topics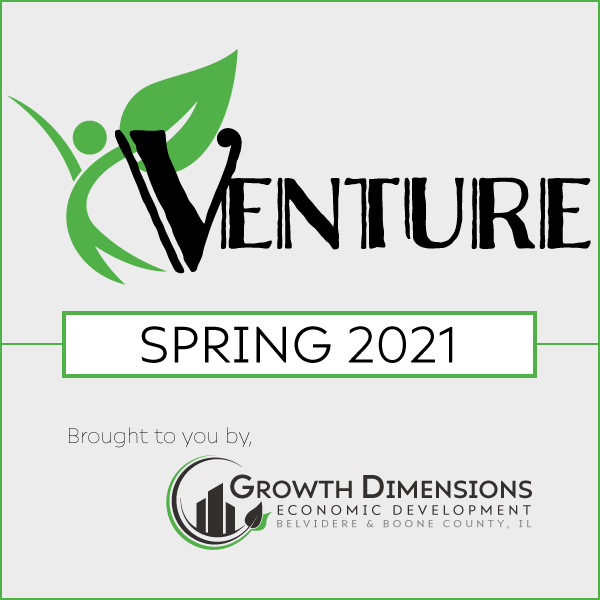 As part of their Venture Program, Growth Dimensions – Economic Development will once again offer an innovative initiative, known as the Kauffman FastTrac Program. FastTrac is designed to assist entrepreneurs in creating and sustaining their businesses. The Program is tentatively set to begin in mid-March 2021. "Whether an entrepreneur...
As part of the Consolidated Appropriations Act, 2021, passed by Congress and signed in December 2020, the federal government funded a third round of the Small Business Administration's (SBA) Paycheck Protection Program (PPP), which has provided low-interest and forgivable loans to small businesses across the country...