Belvidere Chamber Breakfast Before Business
Belvidere Chamber of Commerce holds Women's Breakfast Before Business with La Voz Latina
BELVIDERE — The Belvidere Women's Business Breakfast Network will host the "Embracing the Hispanic Market and Cultural Adaptation" program at 7:30 a.m. Aug. 25 at the Boone County Council on Aging, 2141 Henry Luckow Lane.
La Voz Latina Vice President Luz Ramirez will present the free program. She will discuss YWCA services in Boone County and will highlight the gap in integrating and working with members of the Latino community.
Attendees will be served a hot breakfast and receive a complimentary gift.
To RSVP: 815-544-4357
More Topics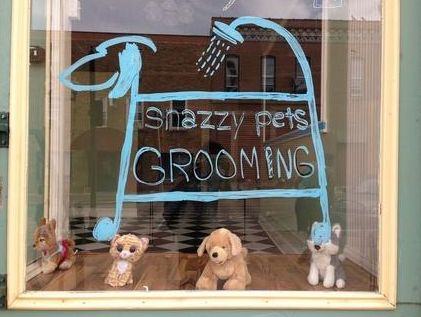 BELVIDERE – The pets around Belvidere may soon look a bit spiffier thanks to a business that is about to open downtown. Snazzy Pets Grooming is expected to open around the first of September at 107 Buchanan Street. Owner Rhonda Borcherts-Surratt, who is a certified groomer, has been...
BELVIDERE — Christy Morgan was a high school business education teacher for more than 20 years before a new calling shifted her focus to laptops and helping students and teachers get the most out of their new devices. Morgan is one of four instructional technology coordinators in the Belvidere...