New Business To Open On Buchanan Street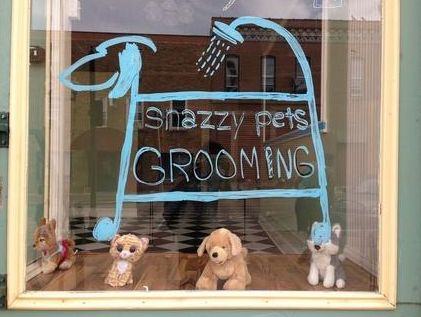 BELVIDERE – The pets around Belvidere may soon look a bit spiffier thanks to a business that is about to open downtown.
Snazzy Pets Grooming is expected to open around the first of September at 107 Buchanan Street.
Owner Rhonda Borcherts-Surratt, who is a certified groomer, has been thinking about the storefront for a while. She's no stranger to the business. Borcherts-Surratt, along with business partner Peggy Long, also run Spiffy Pets Grooming & Daycare in Machesney Park. That store opened three years ago.
"We actually have several customers from the Belvidere, Poplar Grove, Caledonia area. We really thought there was a need there."
The new store will start with two people working out of the shop.
Article and photo from Rockford Register Star
SUSAN VELA/STAFF PHOTOGRAPHER/RRSTAR.COM
More Topics
BELVIDERE — Christy Morgan was a high school business education teacher for more than 20 years before a new calling shifted her focus to laptops and helping students and teachers get the most out of their new devices. Morgan is one of four instructional technology coordinators in the Belvidere...

By Bob Balgemann, Reporter at the Daily Republican   Jarid Funderburg, Growth Dimensions Executive Director, had plenty of good things to say about the economy in the City of Belvidere. Growth Dimensions is the marketing arm of the county and its municipalities. Funderburg told the city committee of...