Fiat Chrysler Automobiles' Supplier Symposium
Congressman Adam Kinzinger Invites You To Attend Fiat Chrysler Automobiles' May 12 Supplier Symposium
Hosted by Congressman Adam Kinzinger, U.S. House of Representatives 16th Congressional District of Illinois
You are invited to participate in this upcoming symposium to learn about the potential to become a supplier and/or partner.
On behalf of Congressman Adam Kinzinger with partners Growth Dimensions and the Rockford Area Economic Development Council.
FCA Supplier Symposium ? Friday, May 12, 2017
7:30 am – 12:30 pm
Giovanni's Restaurant & Convention Center
610 N. Bell School Road, Rockford IL
This event is an opportunity for regional businesses to review a targeted invitation for suppliers and partners who fit into the supply chain areas of interests of Fiat Chrysler Automobiles (FCA) and five FCA tier-one local suppliers; Dearborn Mid-West Company, Magna Exteriors, Piston Group, Yanfeng, and Brose.
EVENT AGENDA
7:30 a.m. – 8:00 a.m.
Check-In and Continental Breakfast
8:00 a.m. – 8:15 a.m.
Welcome and Remarks by Congressman Adam Kinzinger
8:15 a.m. – 9:00 a.m.
Presentation by FCA and Individual Presentations by FCA Tier-One Suppliers
9:30 am – 12:30 pm
Individual 10-minute Matchmaking Meetings with FCA and Tier-One Representatives
Those organizations interested in participating in the matchmaking portion of this supplier symposium will be pre-screened and must be affiliated with one of the services, products or identified areas of interest below:
Autonomy (ADAS), Infotainment, Features, Light weighting, general services, facilities, IT, Transportation, Fasteners, Facilities/Contractors, Assembly Equipment Integrators, value-add assembly, logistics providers, metal fabricators, NMA (National Maintenance Agreement) signatory contractors: (Electrical, Piping, Concrete, Fire protection, Sheet metal, Electrical controls and programming, Steel Fabrication shops, and Structural steel providers), Engineering design and detailing, Sprockets, bearings, fasteners, and other power transmission components, Equipment calibration (e.g. gauge calibration), Local colleges or business that offer lean, 5S, Statistical Process Control (SPC), Six Sigma, etc., IT supplies (MRO), Stanley brand torque gun service, Cognex camera support and training, Fanuc robot training, PLC support (possible automotive integrator), Staffing agency for hourly temporary employees, Indirect Services (such as cleaning, facilities maintenance, sorting and containment, local utilities support, other services specific), Direct Material injection molding shops, paint, tooling shops / support.
Registration Requests are required by May 2
To apply for participation in this symposium, please send:
Organizational name and web address, and contact name
applicable qualifies service(s) from list above, contact email address
phone number to lhillis@rockfordil.com
For questions, please contact:
Growth Dimensions at 815.547.4252 or Rockford Area Economic Development Council at 815.987.8118
In regard to manufacturing, Congressman Kinzinger states on his website:
"Preserving our status as the world's leading manufacturing economy is vital to maintaining a thriving middle class, a bright economic future, and our nation's spirit of invention and innovation. As emerging economies create a more competitive global economy, the United States needs a renewed focus on preparing for a new manufacturing renaissance and a national manufacturing strategy that can get us there."
ABOUT GROWTH DIMENSIONS
Established in 1979, Growth Dimensions provides a progressive and cooperative environment which improves the quality of life by fostering economic opportunity and personal growth. With economic development partners throughout Belvidere-Boone County, Growth Dimensions is advancing a coordinated economic development strategy to create jobs, promote community assets and stimulate capital investment through business retention and attraction efforts.
ABOUT THE RAEDC
The primary role of the Rockford Area Economic Development Council (RAEDC) is to collaboratively enhance wealth creation in the Rockford Region by helping employers retain and create quality jobs. The RAEDC works closely with many partners to learn what existing and new employers need to grow, and to serve as a one-stop resource for clients. The RAEDC seeks to improve the competitiveness of the region by taking what it learns from the region's employers, and engaging the community in the daily work of economic development.
More Topics
WIFR interviews our Executive Director, Pamela Lopez-Fettes, speaking about the changes in the Chrysler Plant. Catch the video here: http://www.wifr.com/content/news/EXCLUSIVE-Time-lapse-video-shows-construction-inside-Belvidere-Assembly-Plant-417918903.html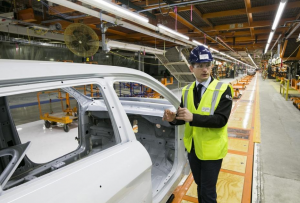 Tomasz Gebka, a 37-year-old Poland native, is helping the Italian-American automaker orchestrate a $350M retooling of the of the plant By Isaac Guerrero Staff writer BELVIDERE — Tomasz Gebka is overseeing a $350 million retooling of the Belvidere Assembly Plant and the training of roughly 4,500 employees, including 300...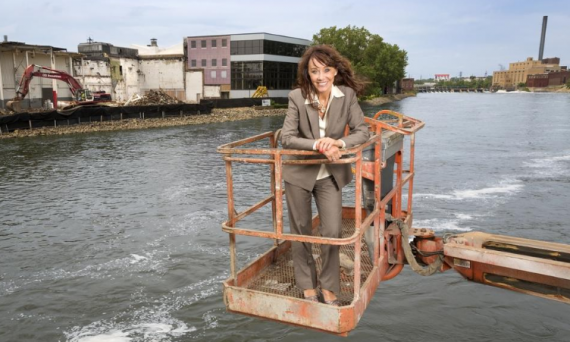 Transform 815: Billionaire Diane Hendricks remains committed to downtown Beloit, Wisconsin By Rebecca Rose Staff writer @beckyjoyrose Driving through downtown Beloit, Wisconsin, it's hard not to see the impact Diane Hendricks has had. Featured on Forbes' June cover, which featured the richest self-made women, Hendricks currently has a...