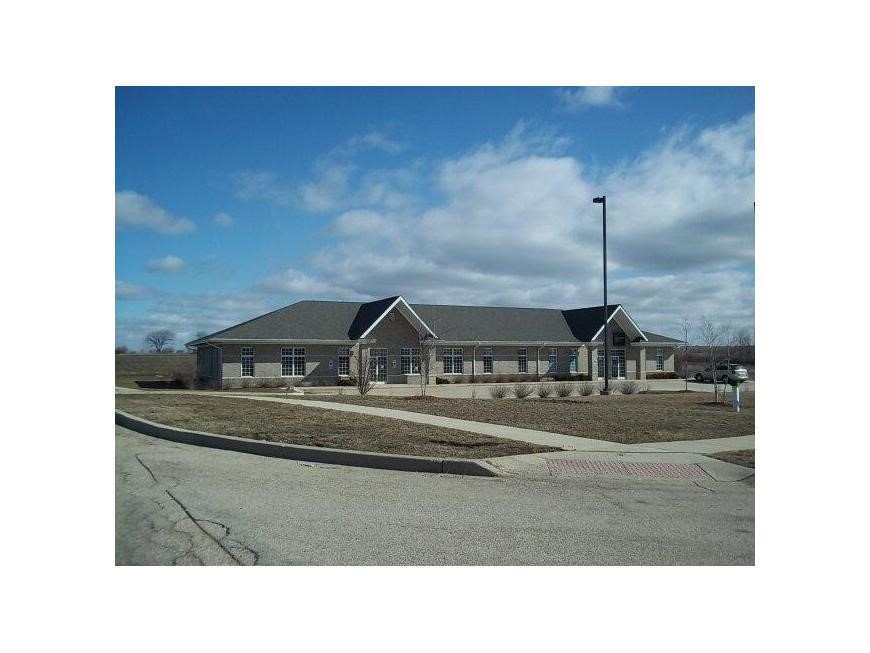 Office Space Available
915 Alexandra Drive

Belvidere
, Boone County
, IL
61008

US
Parcel:
06-31-128-009
Financials
Sale Price: --
Lease Price: --
Terms:
Sq. Ft.: --
Acres: --
Tax: --
Tax Year: --
Features
In City Limits
Building
Business Park
Sub-dividable
Expandable
Land
Build To Suit
Shovel-Ready
Industrial Park
100-Year Flood Plain
Phase 1 Environmental Audit Complete
Utilities
Water
Sewer
Electric
Natural Gas
High Speed Telecom
Transportation
Nearest Airport: 17 miles
Nearest Highway: 1 miles
---
Broker Info
LISTED BY / SHOWN BY
Listed By
Agency Name: CBRE, INC.
Shown By
Agency Title: Dickerson & Nieman Realtors
Agency Phone: 815-420-4648
_____________________________________________________________________________________________________________
Economic Development Contact:
Pamela Lopez-Fettes
401 Whitney Blvd.
Belvidere, IL 61008
815-547-4252
815-355-2250
pfettes@growthdimensions.org
Details
PROPERTY DESCRIPTION
Attractive, Class A office buildingOne unit available - 1,640 SF unitProfessional, multi-tenant, one-story building in excellent conditionModern office with conference room, kitchenette, common area and bathroomWell-constructed and maintainedPlentiful parkingLocated at Logan Ave. and Bethany Dr.Close to restaurants, retailers and business servicesFive minutes to I-90/Genoa Rd. Interchange
915 ALEXANDRA | MLS# 5CC769436C1F020001977DFB
This office located at 915 Alexandra, Belvidere, IL 61008 is currently listed for rent with an asking price of:
$3.50/SF - $12.00/SF$14 / SF/ANNUAL.
Search Belvidere real estate on www.dickersonnieman.com today.+ Lot
Category
Site, Enterprise Zone
Posted On: 03-28-2022
Last Updated: - 4 months ago