2022 Year In Review
Belvidere and Boone County, Illinois welcomed record-setting investments in commercial and industrial developments, in 2022. From bringing in diversified industries to strengthening our workforce pipeline, Boone County continues to be a great place to Live, Work and Play.
BUSINESS ACQUISITION & EXPANSION
PROJECTS
In 2022, Growth Dimensions worked with 89 projects for potential new businesses and businesses interested in expansion. These projects ranged from start-ups to multi-million-dollar capital investments.
ENTERPRISE ZONE ACTIVITY
On behalf of the City of Belvidere and Boone County, Growth Dimensions managed 51 projects within the Belvidere-Boone County Enterprise Zone, in 2022. To-date, these projects have brought $83.45 million in construction costs and upwards of $268 million in capital investments to Boone County, Illinois.
HIGHLIGHTED PROJECTS
General Mills Distribution Center
In August 2022, General Mills increased their presence in the community by breaking ground on a new warehouse and distribution center. This new facility will be 1.3 million square feet, expandable to 1.7 million square feet, on 111 acres at the intersection of Irene Road and U.S. Route 20, in Belvidere. This location will serve as a Midwest distribution hub for General Mills products. The state-of-the-art facility will utilize lean and productive technologies, such as autonomous guided vehicle material handling systems.
The warehouse and distribution center will accommodate 492 spaces for trailer parking and 226 vehicles, with provisions for electric vehicle charging. It will provide 55-75 permanent full-time, well-paying jobs, while utilizing approximately 500 construction jobs during construction.
It is estimated that the new General Mills facility will have a market value of more than $30 Million and will produce, roughly, $140,000 a year in City of Belvidere real estate taxes.
As a result of the General Mills project, there will be additional shovel-ready industrial and commercial lots available for development, also contributing to the tax base for the City and Boone County.
Belvidere Retail Subdivision
The OM Group, along with the City of Belvidere and other local officials, commemorated the upcoming development of several new businesses at an official groundbreaking on October 28, 2022.
This new development, located at Genoa Road and Crystal Parkway in Belvidere, Illinois, will see a Speed Trek fuel center with a 12,000 square foot convenience store featuring retail establishments
This new development, known as the Belvidere Retail Subdivision, is located at Genoa Road and Crystal Parkway in Belvidere, Illinois. There we will see a fuel center with a 12,000 square foot convenience store featuring retail establishments such as Jimmy John's, Wing Stop and Smoothie King. Future developments will include more retail and hospitality businesses, including the City's first cannabis dispensary.
This project brings hundreds of construction and permanent jobs to Belvidere and the surrounding areas. These new businesses will generate sales and property tax dollars to the City, allowing for tax relief to residents. The fuel center will also act as a catalyst to spur future growth in the area.
As part of the development, a new stretch of Crystal Parkway will be completed, connecting Genoa and Tripp Roads, allowing greater access to established manufacturers and businesses.
Conserv FS Expansion
The northern part of Boone County is also seeing business growth. Conserv FS is adding two new storage facilities to their Caledonia location. This multi-million-dollar investment will meet the growing needs of their agriculture clients, as well as expand their footprint in the market. They also anticipate future growth at that site.
Additional Developments
Boone County continues to see an uptick in developments from the private sector. Some of the businesses that announced plans to expand within or locate to Boone County are:
DQ Grill & Chill
Taco Bell
Hamblock Ford
Crusader Community Health
Dairy Farmers of America
General Mills
Bark About It
Jimmy John's
Miles Bar & Grill
815 Healthy's
Da Catch Fish and Chicken
---
JOB MARKET & WORKFORCE
PARTNERSHIPS
Advanced Technology Center
The Rock Valley College (RVC) Advance Technology Center's (ATC) $11 Million investment was a welcome addition to the Boone County and the entire region, holding its first semester of courses in early 2022. Their programming is cutting-edge and will advance the skills of our workforce to meet the current and future needs of employers. Their programing includes CNC Machining, Mechatronics, and Welding, with future expansion is provide Truck Driving, Industrial Maintenance and Forklift Operation.
The RVC Foundation also saw a surge in partnerships and resources in order to provide scholarship opportunities to area students in order to build a successful pipeline of skilled workers.
School Districts
Growth Dimensions is honored to work with our local school districts within Boone County to establish a pipeline to success. Along with Belvidere CUSD #100 and North Boone CUSD #200, Boone County is a part of the Illinois Education & Career Success Network. This network focuses on building relationships with businesses and fostering those partnerships, allowing students to have experimental learning through onsite visits and internships, in order to develop workplace skills and gain industry-recognized credentials.
Over the past year, this collaboration has resulted in six internships in the manufacturing and automotive industries, leading to two permanent hires after high school.
Additionally, nearly 60 Belvidere School District high school students began welder training at the ATC and 13 Boone County students completed a CNA course, which provided high school graduates a well-paying, stable job after graduation.
We look forward to continuing this work with our local schools, as we manage the STAMP grant awarded to the Belvidere School District by the Illinois Manufacturer's Association. This grant will help fund 20 internships in manufacturing and other skilled trades, over the next two years.
With industry expanding in Boone County, creating an atmosphere where high school students can gain experience in the workforce and understand options and opportunities for their future is a welcomed asset that will provide success for our youth and businesses.
UNEMPLOYMENT
In Boone County, the unemployment number fell to 6.0% at the end of 2022. This is down 0.9% compared to December 31, 2021, according to IDES.
Source: https://ides.illinois.gov/content/dam/soi/en/web/ides/labor_market_information/local_area_unemploymentstatisticslaus/county-current.xls
---
COMMUNICATIONS
Electronic Communications
In order to keep our Investors and community informed, Growth Dimensions continues to send timely e-Communications to highlight successes, services, events and programs available to prospects, businesses and the public.
Digital Marketing
Growth Dimensions continues to efficiently utilize marketing dollars to more accurately gauge return on investments, while reaching a broader, targeted audience.
To further Boone County's marketing reach, we are seeing success in geofencing largely-attended, industry-specific conferences throughout the United States. These geofencing campaigns have increased our website engagement up to 465%, in some instances.
Growth Dimensions Website
The Growth Dimensions website saw an increase in traffic of more than 17% in 2022, compared to 2021.
Through the website, Boone County was seen in 133 countries and 2,308 cities.
Social Media Engagement
Growth Dimensions amassed more likes and followers on its social media platforms, throughout the past year.
---
WHAT'S NEXT FOR BOONE COUNTY?
With the updated Strategic Plan in place, Growth Dimensions will identify what is on the horizon for business growth and emerging technologies, to advance Boone County as the leading commercial and industrial development hub in the Midwest, through the attraction, retention and growth of businesses.
---
THANK YOU TO OUR BOARD OF DIRECTORS
Robert "Bob" Opperman (President) • Michael Goelitz (Vice President) • Susan Fagan (Secretary) • Mike St. John (Treasurer) • David Anspaugh • Matt Branom • Conor Brown • Dr. Gina Caronna • Michael P. Dunn, Jr. • Dany Eldik • Dr. Michael Greenlee • Scott Greenlee • Mick Gronewold • Karen Halstead • Tom Hutchinson • Chairman Rodney Riley • Mayor Clinton Morris • Paul Nolley • Amy Nord • Amy Ohlsen • Dr. Bernie O'Malley • Jim Reynolds • Bill Robertson • Joan Sage • President Don Sattler • Dr. Cassandra Schug • Dr. Howard Spearman • Dr. Hansen Stewart • Richard "Dick" Van Evera • Tom Walberg • John Wolf • Debbie Yunk
---
OUTGOING BOARD MEMBERS
Growth Dimensions would like to extend a huge Thank You to Kristina Govern and Karl Johnson for their years of service on the Growth Dimensions Board of Directors, as well as serving on the Executive Board.
KRISTINA GOVERN
Director of Supply Chain Strategy
KARL JOHNSON
Board Member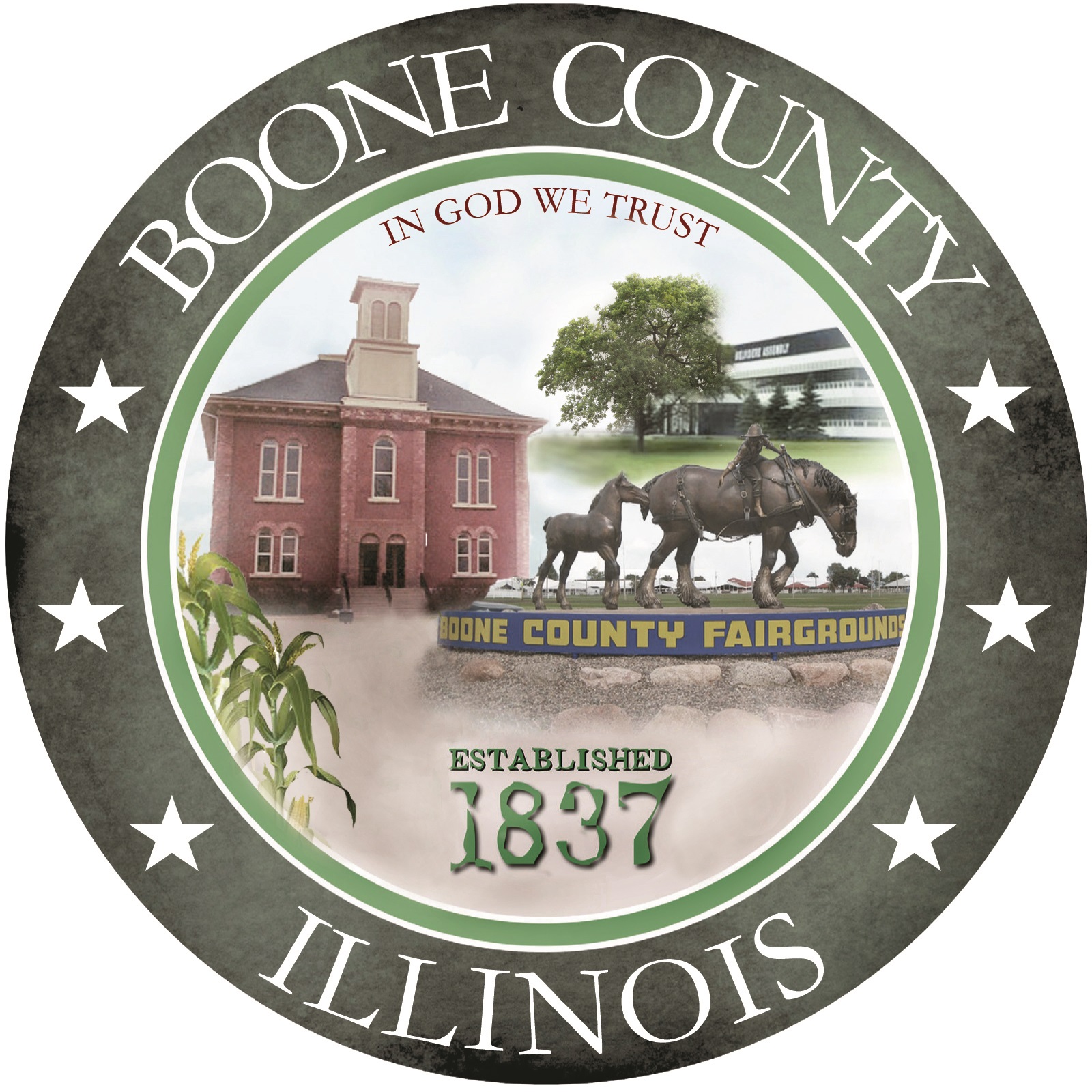 ---
THANK YOU TO OUR 2022 INVESTORS