Illinois Manufacturer's Association Launching 3rd Annual "Makers Madness" Contest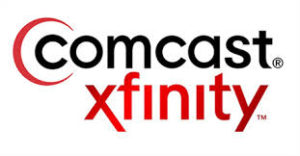 We make a lot of amazing products here in Illinois, but which one is the coolest? Maybe it's your favorite potato chips, pizza, or candy? Farming equipment, construction machines, or passenger vehicles? NFL football helmets or MLB bats? Iconic red kettles or American flags? The possibilities are endless.
Nominations will open on March 2, 2022, and several rounds of online voting from people across Illinois will help us crown a champion. Sign up below for updates to Makers Madness: The Coolest Thing Made in Illinois, presented by Comcast Business.
Contest Schedule
Nominations Open – March 2 – March 20
Nomination Round Voting – March 22 – April 3
First Round (16 products) Announced – April 5
First Round Voting – April 5 – 10
Second Round (8 products) Announced – April 12
Second Round Voting – April 12 – 17
Final Round (4 products) Announced – April 19
Final Round Voting – April 19 – 24
Winner Announced – April 27
More Topics
Comcast Expands Affortable Connectivity Program Offers with Faster Internet Essentials Service and Xfinify Mobile Tell Me More
Within Boone County, Illinois and throughout the region, you can can find valuable resources that can connect you to job condidates and help fill vacancies. Here, we lay out a few of those local resources.   UPCOMING CAREER & JOB FAIRS RVC Skilled Trades Career Fair...