Something's Afoot at General Mills Belvidere Plant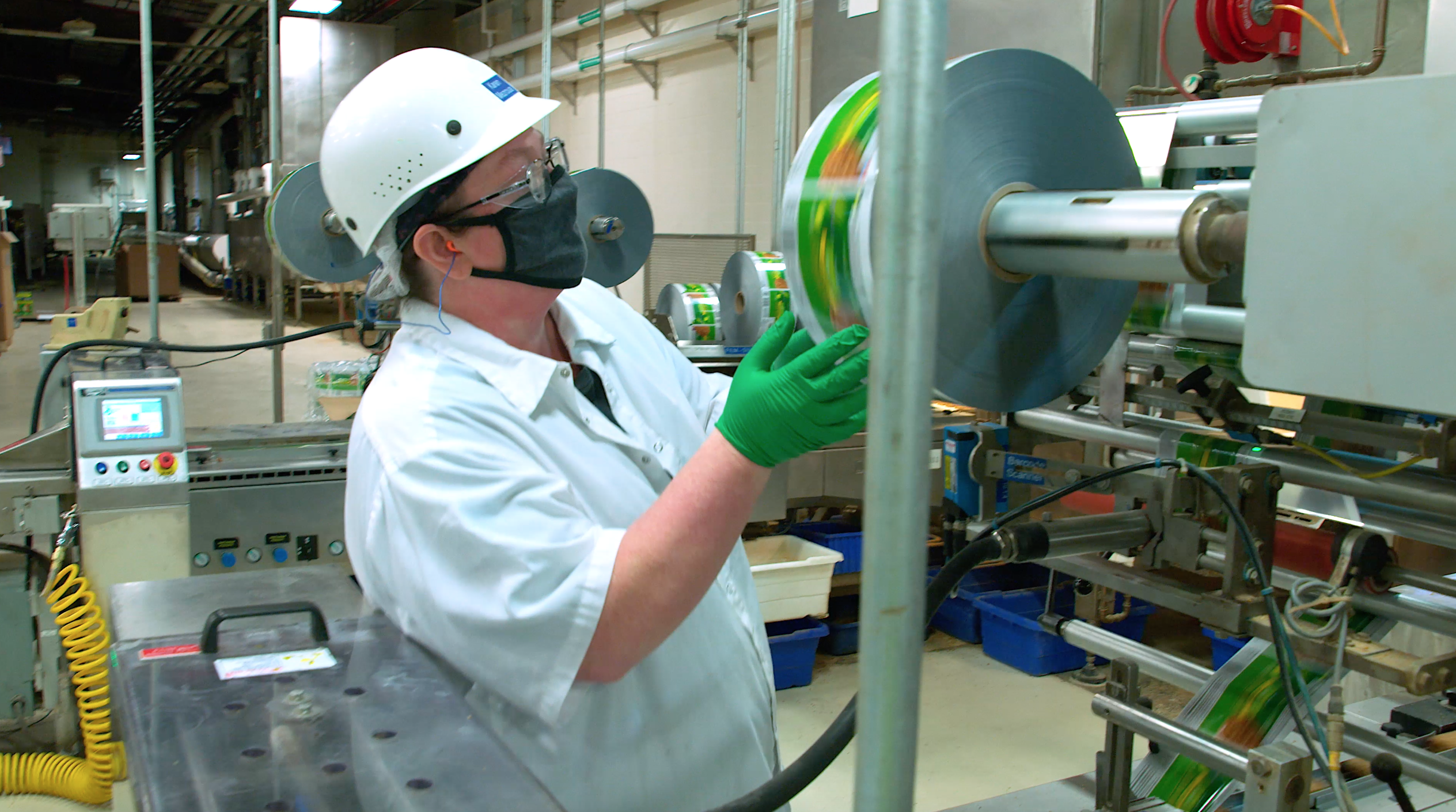 General Mills , a Growth Dimensions Economic Development Platinum Investor, recently announced they are expanding their product line at the Belvidere plant to include Fruit by the FootTM, a favorite snack enjoyed by families across the U.S. The company is currently investing in a new system, coming in Fall 2021, bringing with it 65 new jobs and exemplifying General Mills' growing business and their focus on innovation.
They are currently hiring for jobs, which includes production technicians, logistics drivers, team leaders, mechanics and engineers. As part of the overall investment, General Mills is expanding its employee training and technical development programs. Current and new employees at the plant will have an opportunity to gain a higher level of skills, both technical and leadership.
Kristina Govern, Plant Manager, Belvidere plant, is enthusiastic about the opportunity the new line brings to the area and employees. "The Belvidere plant has a legacy of strong performance, which makes a great location for investment in a new system. I'm excited for the career opportunities we are providing for our employees and the ability to help them grow their technical and leadership skills." She continues, "General Mills puts people first with its commitment to our team's safety, their development and our important role in the community. We are proud of delivering on our mission of making food the world loves and needs!"
Built more than 100 years ago, the Belvidere plant began as a vegetable processor and packager. It has continually rebuilt itself to be a top employer, community member and producer of snack products, including Nature ValleyTM granola bars, LÄRABARTM and Fiber OneTM snack bars, in addition to Fruit by the FootTM.
General Mills has long been a supporter of Boone County and the region, with the Belvidere plant providing a history of positive community impact. They donate more than $175,000 annually to local charities through The General Mills Foundation Hometown Grantmaking Program, including organizations that their team members personally volunteer with and support.
Growth Dimensions is proud to support General Mills in their ongoing progress, by providing Enterprise Zone support and assisting in their goals of workforce development.
Congratulations, General Mills!
More Topics
Growth Dimensions Economic Development has increased our communication efforts to provide information about Boone County's businesses, people and opportunities.  Over the last month, we were featured in multiple publications and made media connections for another. Below is some of the recent media coverage Growth Dimensions and Boone County received...

Please visit the application site at https://ilrpp.ihda.org  ILRPP is an emergency rental assistance program designed to support households in Illinois that are unable to pay rent due to the COVID-19 pandemic. The application site is now open for applications. Housing providers/landlords may initiate a joint application starting Monday, May...