The Workforce Connection Job Club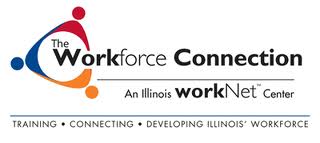 THE WORKFORCE CONNECTION
JOB CLUB
Join us and learn about the latest job trends, openings in Belvidere and surrounding areas, hiring events, and more! The Job Club meets weekly on Tuesdays in person at 2:00 p.m. The Workforce Connection staff will discuss a new topic each meeting and keep you up to date on everything you need to know, to feel confident in your job search! No RSVP required, just come in and listen, share, or ask questions.
When: Each Tuesday
Time: 2:00 PM
Where: The Workforce Connection
530 S State St, #105, Belvidere, IL
Questions? Call us at (815) 547-9616
More Topics
It's no surprise that 2020 brought about a shift in the way that Growth Dimensions Economic Development does business.  While our mission has always been to attract, foster and grow business in Boone County, the first year of the COVID-19 pandemic proved to be a time for this organization to...

Expanded Technical Assistance and Resources Available to Assist During COVID-19   With new rounds of federal COVID-19 emergency funding programs opening for applications, the Illinois Department of Commerce (DCEO) has expanded direct support available to businesses to help them learn...