Basic Excel Class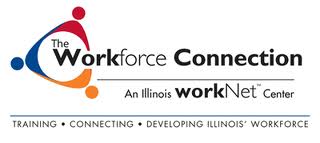 May 04, 2021 • 2:00 PM - 4:00 PM

Time: 2:00 PM - 4:00 PM
Need to do simple math? Excel can do it. Need to combine information in multiple cells? Excel can do it. Need to get ready to join the workforce? Excel can help!
BASIC EXCEL CLASS
What you will learn with our Basic Excel Class:
Create a new spreadsheet from scratch
Execute basic formulas like adding, subtracting, multiplying, and dividing
Use filters to simplify your data
Learn the most common Excel functions used in the Office
Classes will be held each Tuesday and Thursday in May!
Time: 2:00 p.m. - 4:00 p.m.
Where: The Workforce Connection, 303 N. Main St. Rockford, IL
RSVP is required. To sign up or for questions, please call The Workforce Connection at (815) 847-7574.