5 Ways to Participate in Hometown Christmas
November 28, 2020 • 10:00 AM - 4:00 PM

Belvidere Chamber of Commerce »
Time: 10:00 AM - 4:00 PM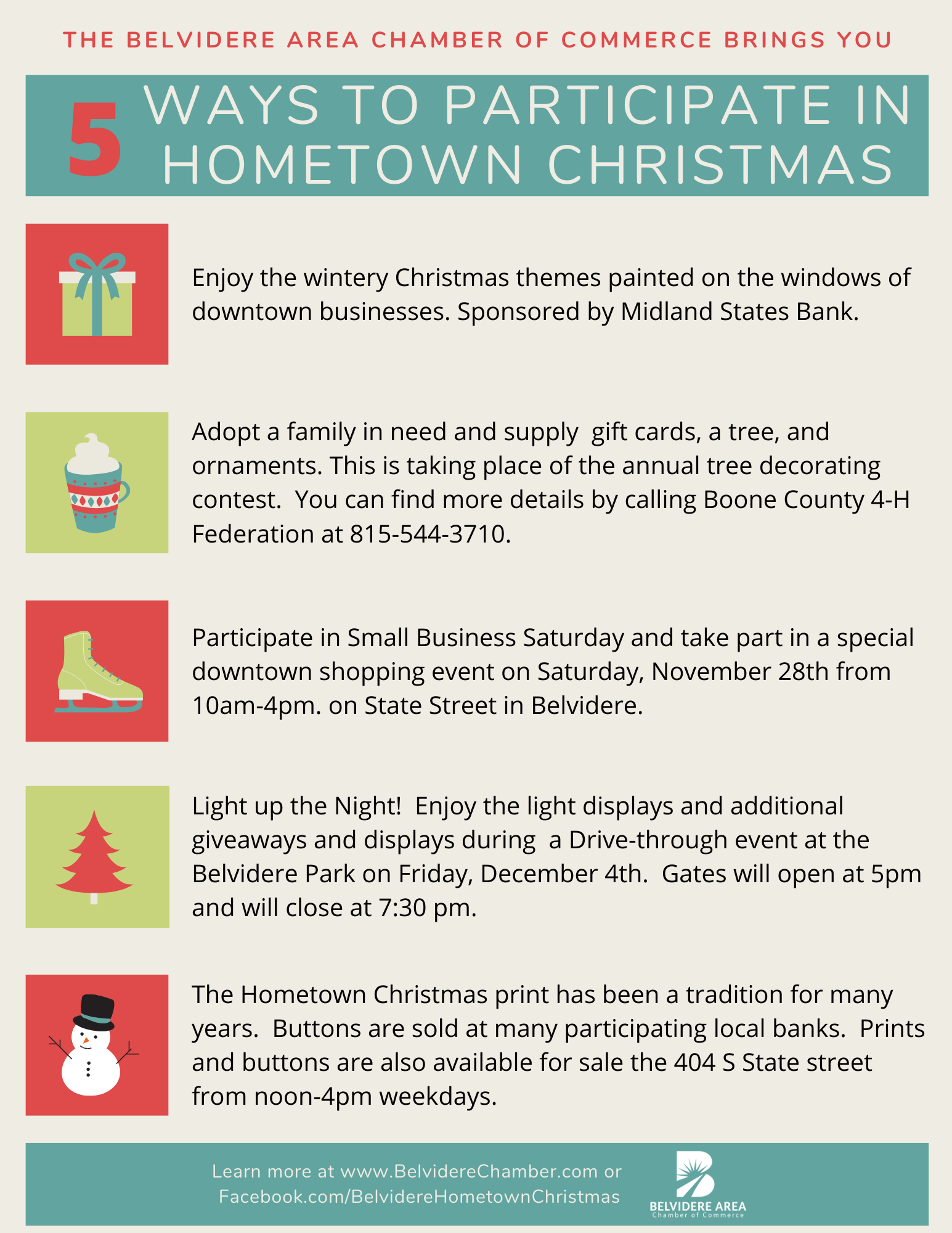 We are not able to do a bus trip this year, so have decided to have a Belvidere Small Business Shopping Event.

Downtown businesses will offer specials on Saturday, November 28th from 10am - 4pm. We are also planning to have small vendors in outdoor spaces near the Boone County Historical Museum. Help us make this a great event, by stopping downtown to take advantage of some of the special offers.

Any local businesses that would like to offer a special, please click here to send us an email with your special for November 28th.

If you know a vendor who would like to participate, please have them register by clicking the link below.
As part of Hometown Christmas, this year the Park District is partnering with us to host a Hometown Christmas Drive-Through. Local organizations can have a lighted float, car/ truck, Music, Animals, and Handouts/ Giveaways in the park for families to enjoy as they drive through the park to savor the beautiful light displays.

If your organization is interested in participating in this fun event, please complete the attached registration form and email it to saras@belviderepark.org